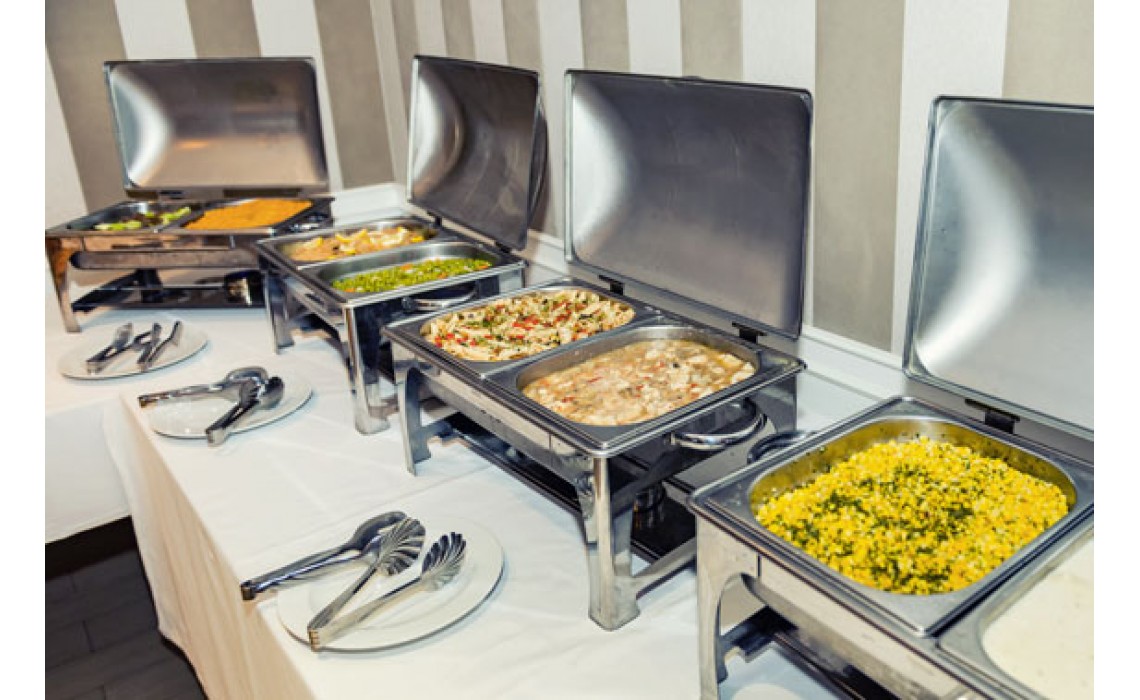 Catering equipment
Posted By: Nino Auteri Times Read: 13 Comments: 0
Even weddings and ceremonies in general follow their fashion, nowadays two opposing styles dominate each other: the Baroque and the boho chic. Gorgeous, colorful at times almost excessive, one as simple and with few frills the second. Both of these solutions may involve choosing an unconventional location where you may need to hire catering equipment.
Your event everywhere
Maybe you want to impress your guests by welcoming them in an ancient medieval manor or on a terrace overlooking the sea, but that location does not have a kitchen? To realize your dream and offer you the day you are planning, even just for a special birthday, just ask for a traveling catering service. The rental of catering equipment is an excellent alternative when the place chosen for our big event unfortunately does not offer us a complete banqueting service.
What can I rent?
You have decided to organize an event completely from scratch, leaving the culinary part to friends and family while everything else is up to you. Do you know that you can rent catering equipment? Tables, chairs, plates and glasses but also ovens and refrigerators. You are spoiled for choice. Any type of event you want to organize there are accessories but also decorations that certainly cannot be missing.
Structures
For a public or private event that takes place outside, tensile structures will certainly be needed to host the guests. They can be found in various sizes and in different materials: for a wedding reception, for example, you can choose wrought iron, wood or carpet. In general they are structures with PVC covers, fireproof, blackout which can be assembled in modules according to the spaces available to you.
Outdoor furniture
Among the external furnishings there are also heaters, covers (canopies or umbrellas), bright accessories (such as lamps, benches and shelves). Wicker tables and chairs, white or light pouffes and some floral decorations can transform a garden into a perfect reception corner.
Once decided which structure will host the detention, we move on to the interiors that must reflect the chosen theme and atmosphere.
Interior furnishings
What kind of tables would be most suitable? Rectangular, round, square, oval but also made of wood, plastic. This choice will also condition that of the seats in general (chairs, armchairs or pouf) which must be of the same material and with the same style. Each table will have its specific mise an place starting from the tablecloth: cascade or runner (fabric that covers the center of the table). Just add some accessories such as a candlestick, a doily or glass candle holders to enhance the tablecloth already present.
Dishes and glasses
Are you offering a buffet or table lunch? How many courses are there? According to your needs, you can then rent wine glasses, simple for water, flute and glasses for bitter. Plates, saucers, cutlery, tea or coffee cups, bread baskets, but also tongs for the buffet, backsplashes and trays.
You may need pizza dishes, trays to put sweets and saucers to serve finger food. Of course in the catering equipment there are also ovens, induction hobs, dishwashers and uniforms to be worn by the dining room and kitchen staff
A catering equipment rental includes everything that is necessary for the success of your events and the specificities of the location chosen to celebrate.
Rental Catering
Let's see in more detail what are the things we need to pay attention to and how to rent a traveling catering service.
catering rental
Choice of Location
After establishing the date of our wedding or choosing the most suitable day to celebrate a special event, the next step is to choose the location. The latter largely depends on the theme or the general style that we want to give to our detention and the tastes of the organizer. We can opt for a more bucolic context, surrounded by greenery and away from city traffic to enjoy a relaxing day. Or do not give up the convenience of a location a few steps from the historic center in the city that knows how to transport us to a private and personal space.
What should we think about
Have we done everything necessary and want to challenge fate by creating an outdoor event even in the cold season?
We would certainly need a series of gazebos with waterproof covers, sheets to cover the ground and heating mushrooms to stay warm!
What if we wanted to continue our evening on the dance floor creating the suggestion of finding ourselves in another place after sunset?
In the rental of catering equipment, it is often possible to request one together with everyone