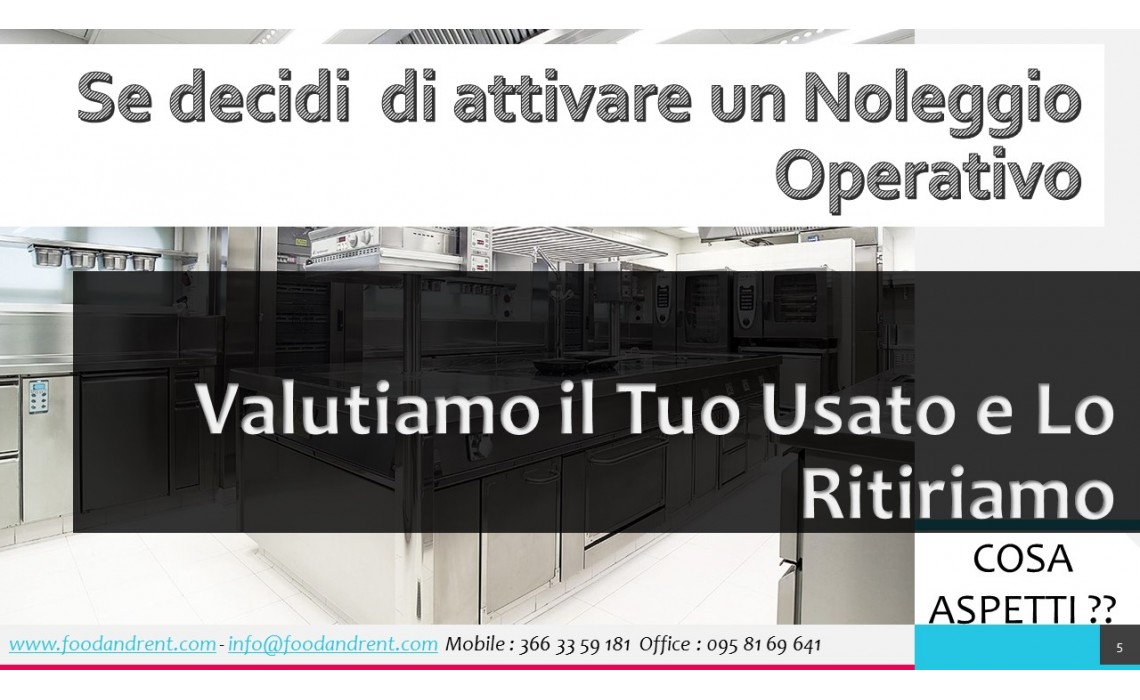 PROMO NOLEGGIO OPERATIVO
Posted By: Nino Auteri Times Read: 141 Comments: 0
The operating rental is a contract through which the user obtains the availability of the asset for a pre-established period, upon payment of a monthly fee called the "rental fee", including the necessary assistance and maintenance of the asset itself as well as the related insurance coverage .
What is operational rental? Operational rental is a medium and long-term operation, suitable for all customers who need to use equipment, without having to buy it, thus solving some problems related to the supply of many different dfi products, in fact, it is the ideal solution. for those customers who want to pay for "pay for use" and are not interested in ownership of the goods.
Why choose operational rental? The operating rental allows you to follow technological innovation in a simpler way and to stay up to date based on actual business needs by eliminating all tax, accounting and legal problems.
What are the advantages of operating rental?
The operating rental combines the benefit of the payment spread over time with the immediate availability of goods constantly updated from a technological point of view. This translates into the customer's ability to adjust the devices according to his needs, with the guarantee of a shortened depreciation of the assets, no risk of obsolescence at his expense and obviously a more precise planning of company costs.
What happens at the end of the contract?
At the end of the rental, the customer has the right to:
replace the equipment with a new product
extend the rental, keeping the equipment, at a reduced fee
redeem the appliance with a minimum amount
make the equipment